Recent Clients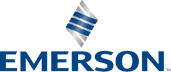 Home
> 404 Page Not Found
404 File Not Found (revitservicesoutsourcing.com)
The document you requested could not be found on this site. It is possible that the document was relocated or that the address was entered incorrectly.
Please let us help you locate the desired content.
Here are four ways that you might use to locate the document:
We discuss the specific topics found in our page header (Company, CADD Services, Clients, Projects, and a few other topics). Please consider a topic from that list.
Look it up in the Site Map. Most, if not all, the documents on this site are listed there.
Alternatively, you can go to revitservicesoutsourcing.com's main page.
For more information, please Contact us.