Recent Clients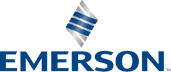 BIM Construction and Scheduling Services
Building Information Modelling (BIM) is the process of generating and managing data about the building, during its life cycle. Typically BIM uses three-dimensional, real-time, dynamic building modelling software to increase productivity in the design and construction stages. While BIM is now extensively used in almost all the dimensions of massive construction projects, Revit Services Outsourcing Company offers you the superlative BIM construction services.
The accurate output of BIM technology helps to know the feasibility of the building as proposed or specified in papers. Theories may not necessarily match the practical aspects for myriad of reasons; BIM Construction Services enables you to measure the difference between your dream and its probability to turn in reality, which eventually helps in better communication, planning and security too.
At a wider vision, services offered by our company are:
Design drafting
BIM coordination
Facility Condition Index (For existing Buildings)
Apart from the aforementioned technical services we are well know to provide Construction Scheduling Services. Such services are equally important to that of technical services for it help you identify the flaws at very initial level. This in turn helps you to save time and cost of project.
BIM construction services are undoubtedly life-line of any construction projects. The factors which make the adoption of BIM unavoidable are:
Substantial cost saving by adequate maintenance.
Project time is reduced and it can be done more economically.
Less erroneous outputs.
Better coordination in team and high quality information generated.
Efficient transfer of information from designers to producers/constructors.
Rivet Services Outsourcing Company is paramount from the context of affordability, professionalism, high quality outputs and absolute contentment of clients. Our technical and management services make a perfect blend to create superior and excellent quality products which keep up on the peak in the competitive market.
So, let your problem become our assignments, and we will yield you better than what you have been looking for.
Contact us for more information
about our building information modeling (BIM) services.