Recent Clients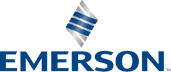 CAD to BIM Conversion Services - Specialist
Revit services outsourcing offers Building Information Modelling (BIM) conversion services to a global clientele. BIM technology is used extensively in construction processes and has taken 2D and 3D CAD conversion and construction documentation to all new levels. Our BIM conversion services are of superior quality and cost effective in nature for
Construction Drawings to 3D BIM Modeling
as compared to those provided by others.
Revit services outsourcing help in creating high quality BIM 3D models from CAD, PDF, and paper drawings by converting them to BIM files. Our in-house team of BIM professionals believes in using the benefits of parametric, intelligent 3D models, which also makes it easy for the architects, engineers, contractors, and developers working in the project. Our BIM conversion services and solutions provide all the details of the original drawing with utmost clarity and precision.
By migrating from CAD to BIM platform one can avail the following benefits
Improved efficiency throughout the construction process
3D modelling with more details help in better understating of the drawing
Reduces overall costs
Increases collaboration and communication among various team members
Provides automatic update and modification of the drawings
Allows early implementation, thus reduces errors
Makes sharing of data and information extremely easy
Helps in carrying out design conflict and clash analysis at design phase
Our professional
architectural BIM service
has helped clients to understand and implement their requirements in a better way. We help in saving cost, effort, and time of our clients by using the best technology and skills available in the market.
To know more about our 2D and 3D CAD conversion services
contact us today
.